Dr. Denise Furness, PhD BSc (Hons) RNutr
Geneticist (PhD), Nutritionist (RNutr)
I'm an award winning medical researcher, international speaker and author. I'm a CSIRO trained Molecular Geneticist, but I like to think of myself as a Holistic Geneticist. I have a few degrees under my belt and have studied human nutrition and exercise physiology. At home I am a wife to the most supportive husband ever (seriously I couldn't do what I do without him!), and mother of two amazing children. We love spending our days at the beach on the Sunshine Coast.
I have been working in the field of nutritional genomics and personalised health for almost 20 years. I began my research career in 2003 investigating folate and B vitamin metabolism, methylation and DNA damage in relation to pregnancy health. Over the years my research expanded to include vitamin D, immune health and oxidative stress in relation to both male and female fertility. My research was conducted with the University of Adelaide, CSIRO human nutrition and The Women's and Children's Hospital in Adelaide, Australia. During this time I witnessed a high success rate in the recurrent miscarriage and high risk pregnancy clinics.
In 2012 I founded Your Genes & Nutrition and began working with integrative G.Ps and learning about functional medicine. I now work with a range of patients helping them identify underlying triggers and root causes of their health concerns. Using a combined approach of genetics, biochemical markers, nutrition and lifestyle medicine (functional medicine) I help people take charge of their health and wellbeing.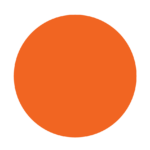 I have always been passionate about health and nutrition, but am one to push myself a bit too hard and have often taken on more than I should. Ultimately, this has led to me being burnt out and no doubt part of the reason I developed Graves disease in my 30's. It has been a windy road for me, but I am happy to say that in my early 40's I am feeling better than ever. It is my own personal mission to stay well and achieve great things during this lifetime and I want to share this with you too. Even if you have been diagnosed with a disease that doesn't have to be your prognosis. You can start making changes immediately that can make a huge difference to your health and wellbeing.
I have a particular interest in helping women who have hit burnout regain their health, so they can be at their best and achieve all they want in their lives. I know what it is like to constantly try to balance family, career, and your own health. My aim is to help you transform your life, so you can take better care of yourself! Which has a flow on effect giving you more energy to take care of your children and loved ones, conquer your career goals, feel and look good so you can make the most out of life!
Denise is a respected science communicator. She is an award winning, energetic and engaging public speaker who regularly presents at national and international conferences and events. She has been interviewed many times on various Australian TV news channels and has featured in both print and online magazines, including Women's Health. She is a regular guest on a variety of podcasts and loves to connect with people wanting learn how to improve their health. You can refer to the media tab to see where Denise has featured.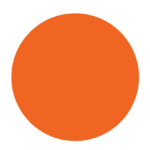 Denise Furness, PhD BSc(Hons) RNutr AusREP
Geneticist and Nutritionist,
Your Genes & Nutrition,
Sunshine Coast, Australia
Dr Denise Furness, PhD is a functional geneticist and nutritionist. She is a pioneer in the field of nutrigenomics and personalized health with over 15 years' experience in the area. She began her career as a research scientist focusing on folate metabolism, methylation and DNA damage in relation to pregnancy health. Over the years her research expanded covering vitamin D, immune markers, and oxidative stress. She has published her work in peer-reviewed journals and has won numerous awards for her research and conference presentations. In 2012 she founded Your Genes and Nutrition and began applying her knowledge in private practice. Denise has a special interest in women's health, fertility, and autoimmune disease. She also provides workshops and seminars drawing on her own clinical trials, the latest evidence-based research as well as her experience with autoimmune disease. Furthermore, Denise has 10 years' experience in the fitness industry. Combining these unique skills she aims to help patients overcome health challenges, improve quality of life and reduce the burden of disease.
CLICK ON IMAGE TO DOWNLOAD